NATM Expects Profitable Holiday Season In 'Nondescript' Sales Year
October 26, 2019
Posted by:

outperform

Category:

CTA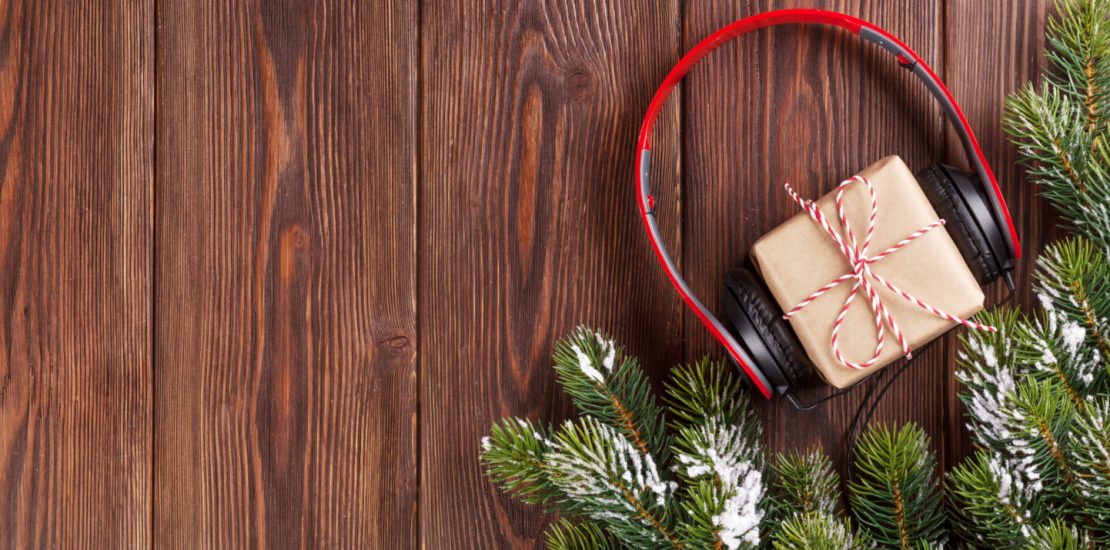 The NATM Buying Corporation, the $6 billion electronics, appliances and home furnishings buying group, consists of one dozen of the largest regional retailers in the U.S. which has continued to profitably grow this year and expects a good Holiday selling season for its core categories.
But as Jerry Satoren, executive director of NATM, put it during his press briefing at the group's annual vendor conference in Dallas recently, the industry has seen no touchdowns as of late.
"This year has been three yards and a cloud of dust," he said. "No long bombs, no big plays, no 'have-to-have' consumer technology. Consumer demand has not been terrible, but it's not great."
When Satoren was asked if he would describe 2019 as a nondescript sales year, he noted, "I would not disagree with that description." But the blessing for NATM's 12 members is that, "Everyone is [financially] healthy. We are not public companies. We don't have to worry about stockholders and [meeting a quarterly goal]. We only have to worry about retailing the categories we carry." As the executive director noted, "If we are up a little bit or flat, the guys are fine. But [2019] is nondescript."
For instance, NATM's two biggest categories are premium TVs and major appliances. Premium TV has been "kind of stagnant" during 2019 with what Satoren described as "Tier One" suppliers: LG, Samsung and Sony. In the premium segment, and throughout the TV market, "vendors have been battling each other to get share."
"They continue to make constant [price] adjustments to gain share and reach price points they really can't afford, so they ask us to help pay for them," he said. "We are seeing that this year." Meanwhile, the market has been "kind of flat and down in units" for major appliances.
The aggregate effect on NATM members for both of these key categories is that "our business has been up just a few points this year, just a few single digits" in 2019 versus more robust gains during 2018 when the group gained share, Satoren said. "We have been helped by price increases in major appliances," which were due to higher steel and raw material costs and tariffs that began last year, but on the TV side, "we have not been helped by price compression."
The Sears effect on the white goods market probably ended in 2018, or as Satoren noted, "We've been hearing about Sears' demise every year, but last year was the defining moment." The last dedicated Sears customers left last year, and "we were really successful in grabbing that business," he said. Now the group is tracking along with the industry's appliance sales growth.
In premium TVs the interesting trend during the first three quarters is that, "We have unit growth in the industry, but not in the premium space." Business for tier one vendors has "gone down a bit," Satoren said, as well as business of low-end tier three TV vendors – licensed brands and proprietary store brands. All the gains have come from what NATM views as "tier two" brands – Hisense, TCL and Vizio. "That's where we see growth since we are now in the back-end of the 4K transition and reached the mass market."
As for the holiday season in premium TV, Satoren is hopeful compared with the other three quarters of 2019.
"There will be a resurgence in tier one brands because they will be going with some pretty compelling price positions, new price levels," he said. "Consumers will respond to that and premium TVs will be up."
What should help premium TV will be the rollout of 8K TVs in the fourth quarter. "The price points we have seen, especially from Samsung, are honestly much more reasonable than I anticipated," Satoren said. "It will be within reach of way more people than I thought it would be," similar to same-sized 4K TVs last year.
While still premium TVs, 8K models this fall will provide serious value among early adopters and tech enthusiasts, he said. And it doesn't matter whether there is 8K content available or not because upscaling technology on these TVs is "incredible," he said. While 8K TVs won't be "a difference maker" in terms of sales tonnage, Satoren remarked, "Our members who are carrying 8K are thankful for the higher price points and margins." These new 8K TVs provide NATM's members with an aspirational technology and something these retailers can demonstrate and show consumers even if they eventually buy a premium 4K TV.
Or as Satoren noted, "At retail, it is an easy sales pitch. You can see the [picture] difference on the sales floor with 8K." He added that when consumers bought 4K TVs the past couple of years they could see the picture quality difference between a 1080p TV. "That's the same thing that has driven new TV sales since color TV was introduced in the early 1950s."
That comment reminded NATM's executive director that more than a few of the group's dozen members have been around for the rollout of color TV, not to mention the plethora of many other consumer technologies in the past several decades. "Two of our 'babies' are businesses that are 34 years old – Appliance Factory and Electronics Express." Notable longtime retailers in the group are Abt Electronics & Appliances which has been open since 1936; Nebraska Furniture Market since 1937; and P.C. Richard & Son since 1909. NATM, as a group, will celebrate the 50th anniversary of its founding in September 2020.
As Satoren put it, "We are healthy, still fighting for every sale and serving our customers. Some years, sales takeoff like rocket ships, other [sales] years are like snails, but once again for NATM by the end of this year we will cross the finish line again and be profitable."