Jon S. Corzine
Governor
January 2009
I am confident that you will fulfill the duties and responsibilities of this (sic) position with competence and integrity. With your continued support, we can improve the quality of life for all New Jerseyans.

Shivprasad Wodeyar
VP Finance Systems at WSFS Bank
March 9, 2016
Bayode is someone I could see in corporate leadership. As students in the EMTM program at Penn, He actively contributed and often took the lead on multiple team projects in the engineering and Wharton school courses. He also participated in an educational group travel to Ireland to understand the country's economic growth and operations of large businesses in sectors like wind energy, financial services and software. The experience gained from this program continues to shape his career even years after and I expect him to continue to innovate as a business leader.

MoRui Li
Principal Antenna Engineer | Research & Development
February 23, 2016
I am very glad to have the chance to work with Bayode at Checkpoint for almost 4 years. He worked as an expert in testing for RF products and regulatory approvals for these products. He had a keen interest in technology innovation in the retail RFID space. It had been such a pleasure to work with him. I really enjoyed it.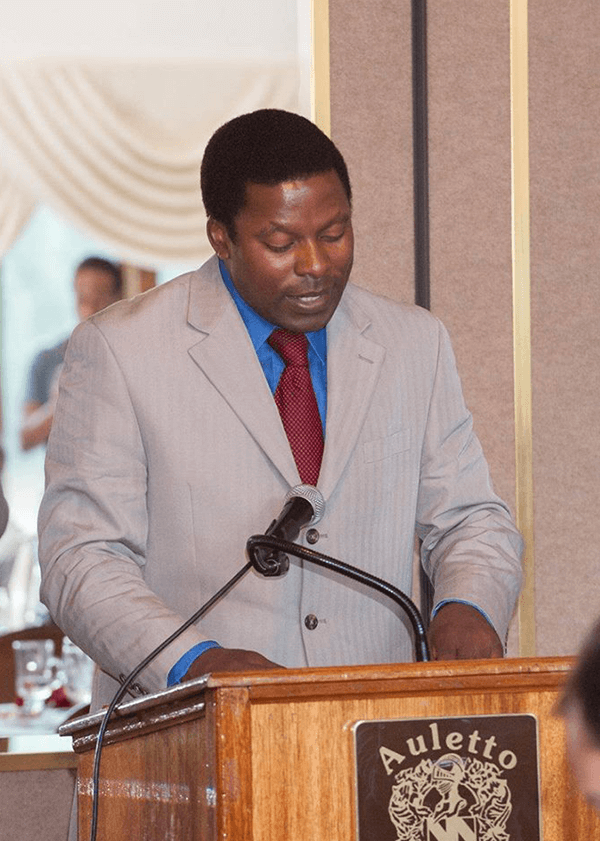 Bayode Olabisi
Having served as a consumer affairs regulator for the past 5 years, I have gained a unique and humbling perspective of what many New Jersey families go through and care about – with respect to handling delicate end of life plans and decisions. More importantly, mine has been an American journey unlike many others and it continues with the pursuit of the privilege to represent the people of New Jersey's 2nd Congressional District.
I invite you to join me in the fight to assure that the values and priorities we cherish in our district: sound education for our children to compete in a global economy, new 21st century American jobs, comprehensive healthcare, immigration reform, sustainable Social Security and Medicare programs that cater for our seniors, are legislative imperatives.
If given the honor of your vote and support, I will channel an independent, thoughtful, and progressive approach groomed over the years of a private sector career and in public service deciding concerns that matter to New Jersey families. Thank you and may God bless you and our great country.
5000 Miles and eleven thousand days
5000 Miles and Eleven thou-sand days is a story about the first three decades of an American with roots abroad, named Bo Jaye. The book reflects on some of the key events during this entire period and the twenty fins century in a narrative tone to a future son -from his growing up years in Ni-geria to the grown up years in the New Jersey area.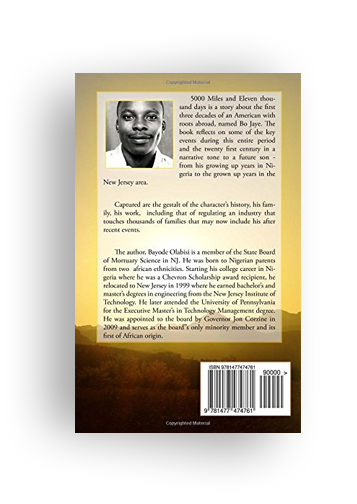 Clients
As a business strategy, growth, and transformation keynote speaker, consultant, author, and entrepreneur, Bayode has risen to be one of the most highly recommended speakers for businesses, companies, and corporations worldwide.
US Navy
US Army
Department of Energy
2 the Max Asia Pacific Ltd
4realize
Adesso Inc
Arranged
ATNY International Inc
Axess Products Corp
Speaking Topics
He has given 150+ speeches to clients. His topics cover business strategy, growth and transformation. Every keynote he delivers is different – handcrafted and customized to over-deliver on impact, value, and drive powerful results and outcomes.
Technological breakthrough
Demographics & social change
Climate change & resource scarcity
Emerging global wealth
Rapid urbanization
Countries Visited
He travels over the world to deliver powerful, energizing, and inspirational speeches. He's traveled to a lot countries to speak to clients.
Ireland
France
Italy
Mexico
Canada
Written Remarks At Candidate Event Circ 2014
I'm honored to be here today. Thanks so much for the opportunity. I'm a North Jersey guy that moved two hours south for a job ten years ago and have liked it since (haha). The food must be good – wait – I think it's the people!. Before that, I lived for many years 5000 miles away, and in my time in New Jersey earned two engineering degrees from NJIT and got advanced...
Read More
Bayode is listed in the top keynote speakers for preparing businesses and organizations to survive and compete in the DIGITAL age
He is committed to helping organizations and individuals thrive in today's era of fast-paced disruptive technological change. He is known for his ability to turn difficult concepts into easy-to-understand ideas that drive meaningful outcomes and actions that impact the bottom-line. He is an internationally recognized battle-tested, and sought-after keynote speaker on the topics of business strategy, growth, and transformation.