5:00:00 PM EST October 19, 2017
New York, NY
Good evening everyone, I am delighted to be here to announce our third quarter earnings results. With me for the call are our COO, Jim Nuffer, and our CEO, Alice Green.
On the strengths of our businesses across our three main geographies – North America, Europe, and Asia-Pacific, we report our third quarter earnings that is the best yet in the history of our company. Earnings per share came up to two dollars and fifteen cents, for the quarter, versus a dollar and five cents during the same quarter of last year.
Gross margins from our Security business in Japan and South Africa have each grown 50% driven by our efforts to automate production processes; Europe contributed 40% of revenue; Asia-Pacific – 30% of revenue, and North America about 30% of revenue to these results. Our new products – Tweal and Grande continue to generate strong sales to our large accounts following the test market rollout in Oslo, Norway. Customer signups have nearly doubled to five thousand in the past quarter in Asia, and our Strategic partnership agreement to be the exclusive seller of the Philips Blister product line has been extended for another five years. Looking forward to the fourth quarter of this year, we continue to be cautions about market conditions but expect earnings to be in $2.70 to $3.00 range excluding items…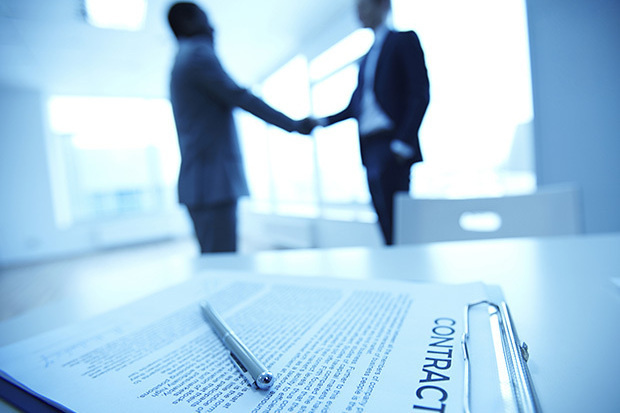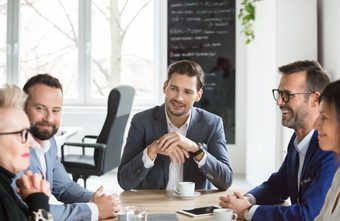 The preceding were opening remarks from third quarter earnings conference call at Techtron, a leading technology company providing end to end retail security solutions. I had just returned to headquarters in New York to join Jim and Alice for the call from a business trip to Stuttgart, Germany to meet with one of our large customers. Following my remarks, Alice commented generally as usual, about the overall status of our businesses – new growth opportunities in Latin America, our employee development programs at Techtron Academy, authorization for a 4 billion dollar share buyback program initiated in 2015 and our competitive posture in China and India. Our business exposure to global markets, with 70% of sales outside of the US continues to be a net positive, given the weakness of the dollar the last quarter, and appreciation of foreign currencies in the markets we operate. But the highlight of the call was Alice's announcement of her retirement after a thirty year business career, at age sixty three and myself and Jim Nuffer being named co-Chief Executives beginning May 1, 2018 – no doubt a major headline of the call, one that had me a bit surprised even though Alice had given word on retirement to the Board of Directors a month prior, we were expecting this announcement at the shareholders meeting next month. There was a long list of likely successors, unknown to me until a few hours before the call, Alice got permission from the Board to make the announcement a few days earlier. Fifteen follow up questions followed from Peter Lu of Goldman Sachs, Sarah Twist of Citigroup, and Tim Murata of Bear Sterns, among other Wall Street Analysts eager to know about our short-term and long-term prospects on everything from competitive posture, to our share buyback programs, to manufacturing operations in Accra, Ghana. I took on about a third of the questions about financials and Alice, our wise-cracking, jocular leader, confidently took on most of the remainder in a reassuring fashion much so, that Sarah Twist, whom I reckon with as one of the difficult Analysts, commenting she now believed Techtron is well positioned for sustained long-term growth. Alice was quite generous in commenting on how much she believed in the future of the company under Jim and I. One of the best calls we've had in a while – I told Alice after we were offline from the "talk-to-you-next-quarter" closing remarks to Analysts to which she replied to Jim and I "Great job guys, now your turn to step up". Our stock price that day had surged with call's momentum – it was up 20% to $62.50, reflecting apparently that investors were impressed by strong earnings and new leadership announcement.
I stepped out of the boardroom chair at the conclusion of the call, and Alice, Jim, and I exchanged collegial hugs, then strolled down the hallway leading to the elevator; standing on one side of the hallway was my protégé Lee Vargas who couldn't resist a high five, and the comment – "you nailed it, next stop – three dollars EPS!" not minding Alice was a few yards away. It got me chuckling a bit, but I took it all within a stride, walked back to my office to catch up on other events for the day and pick up the voicemails – I had a few from my wife, Esther, curious about what I'd like for dinner, and a few others from Dave, John, and Harry, my old graduate school classmates, to congratulate me on an excellent third quarter conference call.
I looked up the wall clock in my office – it was a quarter after five o' clock – time to head home after the surreal events of the day I thought, I will reply to these messages if I'm able to on my way home. As I hopped into my Tesla Roadster in the sprawling company parking lot, looking forward to dinner and to cuddle our 3 year old, Jack, it was ample time to take a pause to digest the flurry of events of the day. The thoughts of listening to my favorite Calvin Aggins Jazz tunes Remix CD, and hearing our son, George, tell me how he made out in his first term Geometry class made the three hour long commute on the New Jersey Turnpike to our home in Mullica Hill, NJ one to look forward to…
Now, the day has been punctuated by events that would typify the work/life balance challenges we reviewed in our EMTM Leadership Foundations class at the University of Pennsylvania ten years ago, though it fits one of the fictional career moves that crossed my mind previously albeit as a remote possibility, given I was younger by the standards of other company Executives although respected. As I drove up to the Stop sign before the Turnpike entrance, pondering the day's events, I figured Peter Drucker's feedback analysis taught in this class could help get my arms around the significance of the day. But then when I ask the question – how could this I have seen this coming? – to this, Drucker style analysis may not explain fully – there I was, with engineering degrees and career stints at a number of companies that include Intertek, Telcron (a startup), Checkpoint, and then Techtron. I had spent close to two years each at Intertek and Telcron, four years at Checkpoint and the last eight at Techtron, and have now been asked to lead a four thousand person organization ?… not really my projection ten years ago, I quipped. Granted, I did live through the uniqueness of these experiences in terms of corporate culture, people, operations, customers and competitors to which I had learned to adjust to some degree. To illustrate, I had a total of forty reports at Checkpoint, and have had about a hundred at Techtron until today. Telcron, a startup I co-founded that later was sold to GE in 2013 for fifty million dollars was a high-risk experiment in combining e-commerce, consulting and asset management businesses. So I couldn't but think to myself – like the long term, Drucker-style feedback analysis of the objectives I set in my high school years to be a Doctor correlated little with the reality of a CFO of a two billion dollar company at thirty five, and being in line for CEO role before forty, a Drucker style analysis in longer term perhaps didn't anticipate today's events. In the recent past ten years however, similar feedback analysis of the shorter periods- yearly or quarterly stretches, showed better correlation with projections as I kept focus on key objectives and proactively assessed progress towards these life business objectives, (or LBOs) that were my work/life focal points. For instance at the beginning of this year we set a goal for zero long term debt on our balance sheet by the first half of this year from a seventy million dollars position, an objective we met with sound fiscal discipline early in the second quarter.
I was now approaching exit 8, and there was a long stretch of traffic that meant the trip home could be extended by an hour or two, of this, I thought I'd get o relish the Aggins CDs at least an hour longer – as it did help keep me grounded unlike the perhaps surreal events of the day, but perhaps, I could get to reflect some more about the longer term journey to this point in a narrative sense – offering a more convenient reasoning for today's events. One thing that has never been in doubt, is that the path to this moment has been one less taken –having grown up for over twenty years in far away western Africa – Nigeria to be specific, where my parents appreciated enviably qualitative education and expected nothing short of excellent academic performance from their kids particularly in Math and the Sciences. An event that sticks out of memory during the "growing up" years was one sunny Monday morning in high school, during a roll call the Principal had announced winners of the grade-by-grade Math contest the weekend prior – and standing on the podium were three Olabisis – myself and two older brothers of the 5 students on the podium. Back then, Dad was a Physics professor at a local college and mom was a high school Social Science teacher. Of the two, Dad was by far the stickler of rules, doing everything to inculcate the "hard" values of personal drive, with a nothing-short-of-outstanding performance fervor while mom taught the "soft" values of ethical conduct, and sustained commitment to good morals typified by a virtuous Christian life.  These hard and soft values turned out to be quite relevant to my persona through adulthood, even as Techtron CFO, where I get to apply them as mileposts of ethical business judgment.
The same Olabisi trio up on the podium all have Ivy league graduate degrees in the U.S and working at major corporations.  When I talk to my brothers about career progression, I sense a common denominator of having to learn the ways of the industries and companies we work in, adapting to the challenges, and not resting on past successes in the pursuit of our career goals. But for me in particular, it's been a high technology career piggybacking on engineering education that later steered towards financial analysis. I had gotten my start in engineering first as a Project Engineer at Intertek in my final year of college, worked on a number of testing projects such as computing devices, and lighting products, for large and small manufacturers. Then I briefly returned to school to complete a Master's degree after Intertek, followed by a stint in the Naval Reserve in part a reaction call to the September 11, 2001 terrorist attack and then an entrepreneurial stint at Telcron. But it wasn't until I joined Checkpoint's R&D group in January 2004, where my interests in radio frequency based technology for retailers really hit a high note, and I realized my interest in the intersection of technology and business, which eventually served me well in my Techtron career. The EMTM degree from Penn turned out to be strategic in fanning the flames of this interdisciplinary career path, and has been pivotal in the transition from an engineering type to a financial wiz in my current Techtron role.
I must also note that my career progress to this point has not been a solo act, indeed, I stand on the shoulders of others in my family and my able colleagues – For one thing, the foresight of my parents to earn qualitative education back in Nigeria, where our upper middle-class status in social senses did not totally shield one from having to grapple with the vicissitudes of a third world society. These conditions are a distant cry from my experiences since the move to the U.S, where I have had the privilege to further my education and have worked at large corporations, and started one. For another, today's mix of events owes itself to CEO Alice Green, a Harvard MBA graduate with prior experience at Intel and Cisco whom I talk to for long hours about our company's strategic growth and competitiveness and who took a personal interest in my career including being groomed as a potential successor, and our COO, Jim Nuffer, an MIT Ph.D. whose tremendous energy keeps our leadership team on a roll and whom has single-handedly transformed innovation into a religion that our employees believe in. And also to my colleagues like John Dale, with whom I learned first hand how an idea could become a fifty million dollar revenue company in two years at Telcron
By now, the Turnpike traffic had cleared up a bit now and I was closing in on exit 5, so I could shift gears as part of my reflective to refocus to "what really mattered" about the day suppose I had to tell a long lost relative or an old buddy from school in the context of work/life balance taught in the Leadership Foundations class, cruising at sixty miles an hour. Now, the long term objectives I set for myself ten years ago following the class, was to be have a lead role at a technology company, and have a great family and life, while managing this time one quarter at a time.  With regard to this, it's fair to say I made progress on this path – since I took the helm of company financials in 2013, from which time revenue at our company has doubled and earnings have tripled, helped by strong operational focus and a leadership team that is dedicated to the guiding principles of sustained growth and value for our shareholders, it was more remarkable that we are able to achieve these milestones in the face of a challenging market environment and increasing threat of inflation, that has lingered for the past nine months.
On the familial side of things, there's no gainsaying as I mentioned earlier that by today's events, I continue to live up to my parents expectations of having careers enabled by good education – more importantly however, was the passing of this tradition to a new generation, as our son George is leading his Science class and is working hard to earn points Esther and I promised him for a Disney trip next summer. George finds Tiger Woods an amazing athlete and is considering competitive golf when he goes to college. My other son, Jack is in kindergarten – for whom George is much excited he can play big brother. My wife, Esther, has been no less of a success, probably more than I, in her role as Vice-President at a large consumer goods company, Procter & Gamble.
Nevertheless, I think the rise to this peak moment of my Techtron career in particular has been a combination of luck, circumstance and probably hardwork that I could not have imagined merely working towards a set of initial objectives. Having been R&D Director managing a group of ten PhDs working on next generation radio technology, I could have done that job for the rest of my career since I loved it so much and this group orchestrated over ten new products that have generated a third of company sales, clearly this would meet the "life business objectives" I considered in 2007. But then I was later given a chance to lead global company operations including Supply Chain, R&D, and Customer Service divisions and over a thousand reports worldwide, a job that I did just as well at, prior to elevation to the CFO role. In each of these steps I had my share of ups and downs including my experience of releasing some employees for business dealings that contravened our Accounting policies, and struggling to overcome high defect rates at our manufacturing plants in Latin America. And I did at one time fear losing my job after a disappointing first quarter results from Asia, two years ago. To each of these challenges, I have, as part of the leadership team, maintained courage and persistence on principles that have allowed year on year or quarter upon quarter comparisons to delineate significant improvement, that major stakeholders – investors, employees, and customers found satisfying, not the least of which is our stock performance – our stock had nearly tripled in appreciation over the last three years.
It was now 9:45 pm and I was at exit 2 off the turnpike, close to home in Mullica Hill, NJ. As I crossed the toll booth, my Calvin Aggins track was on the penultimate track "On the  New Lane" and my thoughts ran wild – all in my head, on a potential financials scenario for next quarter like the five last moves to checkmate in a chess game, sometimes yelling the numbers to myself as I sometimes did in my commute home – "50% gross margin growth in India, Peter Goal delivers on his promise to double digit growth in Malaysia, suppose Ira Mudd doesn't deliver on his MBO, perhaps Gary Sell can reengineer that Apparel stores account to 250 million dollar sales this , yes, 250, two-hundred-and-fifty-million, or I'll have his butt kicked in our next golf meet", as I approached the last turn to Hope Avenue, adjacent to my cul-de-sac Park Place, my destination. So long for a long journey back home, an incredible career leap to lead Techtron, and so much for a day of reminiscing, it's time to get ready to see Esther and the boys!.
On strengths (in 2007)
One particular strength that I reckon with, is my analytical and problem solving ability, or in short, sizing up a fundamental business or engineering problem and offering possible solution options, evaluating the pros and cons of each solution option to select the most beneficial, and working with, and seeking facts. As part of the R&D group at Checkpoint, my roles and responsibilities revolve around applying problem solving and analytical reasoning skills to develop and integrate solutions towards the fundamental problem of retail theft, a multibillion dollars retail industry problem that has made Checkpoint a company with several hundred million in revenue, and has enabled global operations of the company.
Another strength which I attribute to my upbringing is flexibility, or basically adapting to changing conditions and situations as an inevitable variable of our work and life. It was this orientation that has helped me cope with the transition from the early years in Africa, to the new one that obtained in U.S. I would add that my work environment at Checkpoint for nearly four years, has been a prime test bed to observe people, practices, and process changes, and how these changes have really transformed how business gets done. I've seen colleagues who, because their roles and responsibilities evolved, either no longer matched business priorities and needed to adapt to new business situations, or lacking such adaptation were no longer considered fit and left voluntarily or involuntarily. I think I have weathered some of these ups and downs, however, because of a proclivity to accept change and adapt to it.
Still on strengths, I have been told that I have good people skills. I think this comes as a personal attribute – I am comfortable working with people from different backgrounds, and perspectives. And I could negotiate with people on a wide variety of issues and interests and find I'm at ease to ask questions that help me understand people's perspectives.
I sense that I can leverage these strengths to my advantage to reach my long term career aspirations.
On weaknesses (in 2007)
A weakness I've been told I have by a colleague is that I sometimes dismiss others opinions – my response now, probably not, I do welcome debate and believe in group decision making, though I typically regard one perspective (sometimes mine) has merit over others unless convinced otherwise. Nonetheless, I do leave room to have others disagree with me on any one issue. I would like for  others to feel I value their opinions and that our differences notwithstanding, we can look at the facts of a situation at hand and accept the perspective with the greater merit whether this is mine or not. I am proactively working to convert this perception to one of being known for listening and learning about others views and evaluating these views and mine only the merits.
Another colleague of mine did say of how I work – Bayode "goes for the home run rather than touch first base". In a sense, this may be correct, it seems one attribute I have grown used to – I tend to always go for the wins. Some of this stems from the academic upbringing of being correct all the time and make the grade in school, versus part subjective criteria for success one finds at work. I am aware that I may not get the big hits all the time, but believe in trying as many times as I can but to keep an open mind on the possible outcomes.
So, in work scenarios, it may be accurate that I go for the home runs, but then settle for the first base if I missed the home run. In my opinion, this trait to go for the home run is more as a strength than a weakness. Still, I realize as a leader, I ought to be sensitive to this perception by clearly communicating the objective or vision I'm working on in a manner that my colleagues feel they can commit to them, whether it is touching the first base or going for the home run.
Equally important is that I came away from my feedback group reflections that there is value in setting lower expectations that I can always meet (touching the first base) than setting lofty but difficult to meet expectations (home run) that may not be met. I could look more like a hero in the former scenario if I did hit the home run, but would have disappointed in the latter scenario if I didn't hit it. In effect, this thinking jives with the business rhetoric of being better to "under-promise" and "over-deliver" than to "over-promise" and "under-deliver" which my colleagues keep reminding me of. As it turns out, I already apply this thinking in other aspects of my work life, but need to extend it across the board to convert it to a key strength.
Closing Remarks (in 2007)
I tried to provide sort of a ten year likely career forecast, describing the future in present tense including a discussion of a few strengths and weaknesses. I also outlined a few strengths and perceived areas for improvement that I am working to transform into key strengths, with the help of people in my sphere of influence – co-workers, family, friends as necessary. I expect to continue to apply the lessons learned in this course to strengthen my strengths further and convert any real or perceived weaknesses into strengths eventually.
THE IMPACT AND RESULTS DON'T END WITH THE KEYNOTE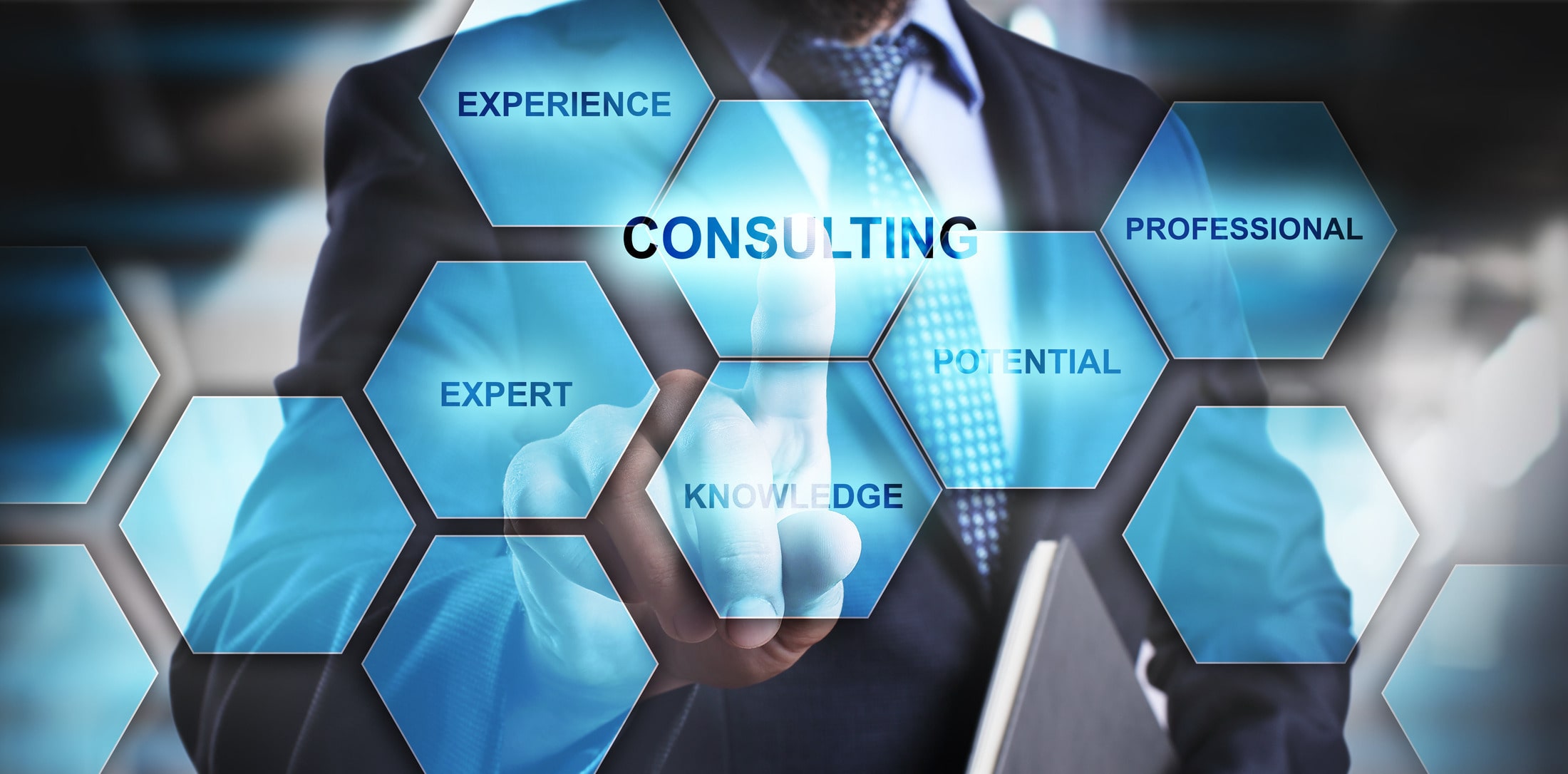 Ask us about customized workshops and engagements that will channel the energy, lessons, and tools learned during his keynote into concrete actions and steps forward. If you require next-level change, transformation and growth, He and Outthinker will help develop the strategy and innovation program you need.
Global View
A citizen of the world whose life on two continents has come to define his persona, and whose journey has been shaped by work, life, play, with colleagues and peers hailing from various backgrounds.
Exclusive Insights
He connects everyday experiences to business subjects to make them more relatable and stimulate a stream of conscience, bottom-up, inclusive dialogue that engages and inspires small groups or large audiences.
Youthful Energy
With a perspective of the millenial age bracket, but wisdom to operate in group contexts that criss-cross every age group, including the millenial demographic.
Pragramtic, action Focussed
As a natural consensus builder, he focusses on fostering a working basis between and among individuals and entities to achieve mutually beneficial end results.
A hands-on Technologist
As a technology insider who worked first hand wireless technology development, authoritatively communicate in the context of technology for several leading edge products.
Business and Technology Crossfunctional Expert
Ambidexterity in the language and context of business and technology nurtured and refined to capably engage in both contexts.
Private & Public Sector Domain Fluency
With a pedigree overseeing a half billion dollar yearly sales industry for a public sector, non-profit goal, and social responsibility task with a NYSE listed firm CEO, he brings a convergent perspective that blends these two variant worlds.
Passion for Diversity
As more firms seek to reflect the diverse customer base they serve, he's committed to helping these firms realize that 35% outperformance edge diverse firms have over their peers.
Impactful Meetings that Matter
Committed to leaving every engagement with reports, tools and techniques for actionable initiatives, translating shared thoughts into actions.
Quality over Quantity
We commit to work in the spirit of respectful, honest, and authentic interactions as mutually integrative, inclusive qualities.