About Telcron
Bayode Olabisi is the founder and Chief Executive Officer of Telcron Limited Liability Company
Telcron is a diversified business focussed on services and solutions that improve the quality of life through development, research, and transfer of essential technology applications. Our public sector clients have included the U.S. Army and the U.S. Navy and in the private sector, Elbit Systems.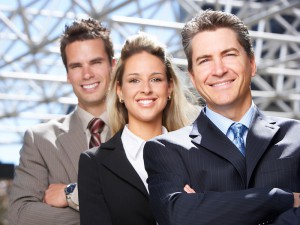 Our web platform enables management and coordination of requisite evaluation and mobile based user validation of electronics in the US, Canada, European Union, and other G-20 countries to assure products that are safe, interference-free, and environmentally friendly. Preferred partners can access on demand, standards in their accreditation, professional education, and lab equipment/maintenance in one package. To learn more, visit www.telcron.net.
Our standards platform, Telcronsolutions.com includes thousands of international standards applicable to everyday lives of consumers and businesses. Operated in partnership with Danish Standards.
Telcron International supports use and application of Near Field Communications (NFC) and QR Code technology in real world business and consumer scenarios.
Gestalt Fund is a pet care financing and investment vehicle. Petowners can utilize funds in their account towards pet aftercare and certain veterinarian expense.
Our newest emerging business seeks to offer standards mandated Clinical Laboratory Improvement Amendments (CLIA) testing in the Americas to prevent, diagnose, and treat human disease.
Global Perspective
He speaks two languages at home and has lived and worked on early every continent. He doesn't repeat the usual US stories but draws on cases from around the world.
Exclusive Insights
He is both an academic and a practitioner, incorporating his continual research into day-to-day business. He distills the complex into easy-to-understand ideas that will give your audience an advantage over the competition.
Dazzling Visuals
Void of boring lists and text-heavy screens, His presentation will take your event to the next level with high-resolution photography and gorgeous visuals.
Inspirational Stories
He masterfully weaves together colorful stories pulled from headlines and boardrooms to entertain the audience and turn key points into unforgettable lessons that attendees will apply every day to their own work.
Customized Content
No two speeches He delivers are exactly the same. He takes time to learn about your organization, audience and goals. His keynotes are relevant and customized to your specific needs, and resonate with the audience.
Relatable
With 20+ years of experience working across nearly every industry, He has seen it all. He can quickly understand your industry and the challenges facing your business – this enables him to convey messages in terms that resonate with the audience.
More Than A Speech
He is committed to providing value every step of the way, not just during the time he is on stage. Need help creating marketing content, building event hype, and filling seats? Looking for post-speech tools and worksheets that will jumpstart immediate action? No problem.
Practical And Actionable
Your audience will leave with useful tools, frameworks, and actions to apply immediately and get results.
Easy To Work With
Working with He is easy. He is professional and accommodating, and makes no outrageous demands. He is motivated by your success and not his ego.
High Impact
He goes beyond what is expected of a speaker, doing whatever it takes to ensure your event is a resounding success. Your audience will be engaged, inspired and armed with practical tools and big ideas.