About Telcron
Bayode Olabisi is the founder and Chief Executive Officer of Telcron Limited Liability Company
Telcron is a diversified business focussed on services and solutions that improve the quality of life through development, research, and transfer of essential technology applications. Our public sector clients have included the U.S. Army and the U.S. Navy and in the private sector, Elbit Systems.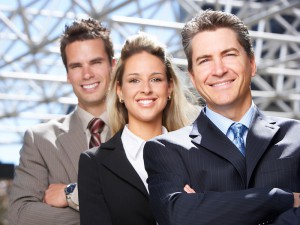 Our web platform enables management and coordination of requisite evaluation and mobile based user validation of electronics in the US, Canada, European Union, and other G-20 countries to assure products that are safe, interference-free, and environmentally friendly. Preferred partners can access on demand, standards in their accreditation, professional education, and lab equipment/maintenance in one package. To learn more, visit www.telcron.net.
Our standards platform, Telcronsolutions.com includes thousands of international standards applicable to everyday lives of consumers and businesses. Operated in partnership with Danish Standards.
Telcron International supports use and application of Near Field Communications (NFC) and QR Code technology in real world business and consumer scenarios.
Gestalt Fund is a pet care financing and investment vehicle. Petowners can utilize funds in their account towards pet aftercare and certain veterinarian expense.
Our newest emerging business seeks to offer standards mandated Clinical Laboratory Improvement Amendments (CLIA) testing in the Americas to prevent, diagnose, and treat human disease.
Global View
A citizen of the world whose life on two continents has come to define his persona, and whose journey has been shaped by work, life, play, with colleagues and peers hailing from various backgrounds.
Exclusive Insights
He connects everyday experiences to business subjects to make them more relatable and stimulate a stream of conscience, bottom-up, inclusive dialogue that engages and inspires small groups or large audiences.
Youthful Energy
With a perspective of the millenial age bracket, but wisdom to operate in group contexts that criss-cross every age group, including the millenial demographic.
Pragramtic, action Focussed
As a natural consensus builder, he focusses on fostering a working basis between and among individuals and entities to achieve mutually beneficial end results.
A hands-on Technologist
As a technology insider who worked first hand wireless technology development, authoritatively communicate in the context of technology for several leading edge products.
Business and Technology Crossfunctional Expert
Ambidexterity in the language and context of business and technology nurtured and refined to capably engage in both contexts.
Private & Public Sector Domain Fluency
With a pedigree overseeing a half billion dollar yearly sales industry for a public sector, non-profit goal, and social responsibility task with a NYSE listed firm CEO, he brings a convergent perspective that blends these two variant worlds.
Passion for Diversity
As more firms seek to reflect the diverse customer base they serve, he's committed to helping these firms realize that 35% outperformance edge diverse firms have over their peers.
Impactful Meetings that Matter
Committed to leaving every engagement with reports, tools and techniques for actionable initiatives, translating shared thoughts into actions.
Quality over Quantity
We commit to work in the spirit of respectful, honest, and authentic interactions as mutually integrative, inclusive qualities.